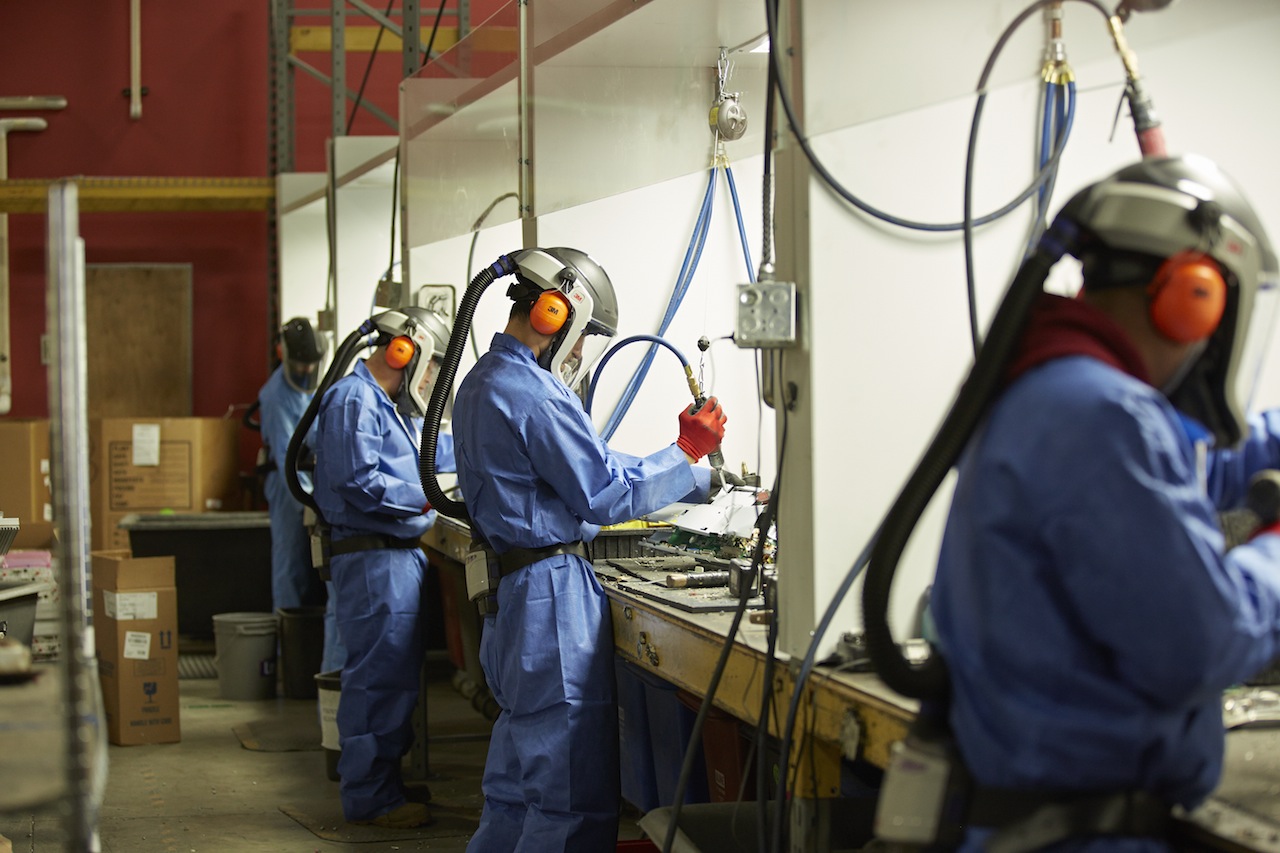 Services
Corporate Services
From Fortune 500 companies in telecom to aerospace, major networks, medical, and government, our customized services span a vast number of industries and project sizes — but our dedication to quality and security always remains the same.
R2 Disassembly takes a comprehensive approach to customize each organization's end-of-life asset management services, as each project requires its own specialized logistics, and has individual requirements to meet, and liabilities to consider. This customized set of services ensures that each data center, corporation, or institution will avoid costly penalties and fines. Risk mitigation is our top priority.
Materials are efficiently processed and shipped to thoroughly evaluated recycling partners, using our specialized knowledge and deep networks to provide high-value recovery and environmentally friendly solutions.
R2 Disassembly offers data destruction, on-site white glove removal, and logistics, evaluation of re-marketable components, and certified recycling of end-of-life electronics. Discretion and security are embedded in our practices.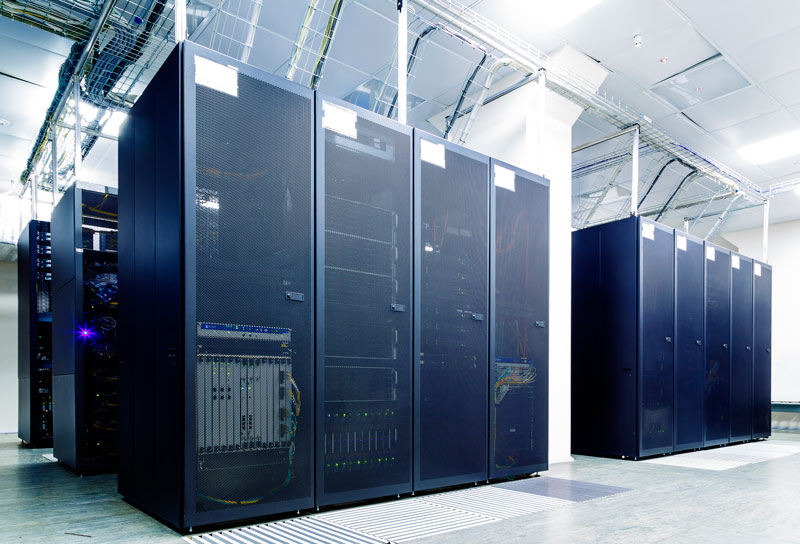 Computer & Electronic Recycling
At R2 Disassembly, we are committed to recycling all end-of-life electronics according to R2, ISO 45001, ISO 9001 and ISO 14001 standards. We function in full compliance with all applicable federal, state and local environmental, health & safety laws, featuring quick and convenient service, and removal of material regardless of volume.
As a leading IT asset recovery company, we help our customers get the maximum return for unused or obsolete IT equipment and computers. Our recycling services focus on recycling, remarketing computers and electronics — extracting the maximum value for your e-waste.
Materials Accepted
Computers & peripherals, Decommissioned IT hardware, Flat Panel Displays, IT Networking Equipment, servers…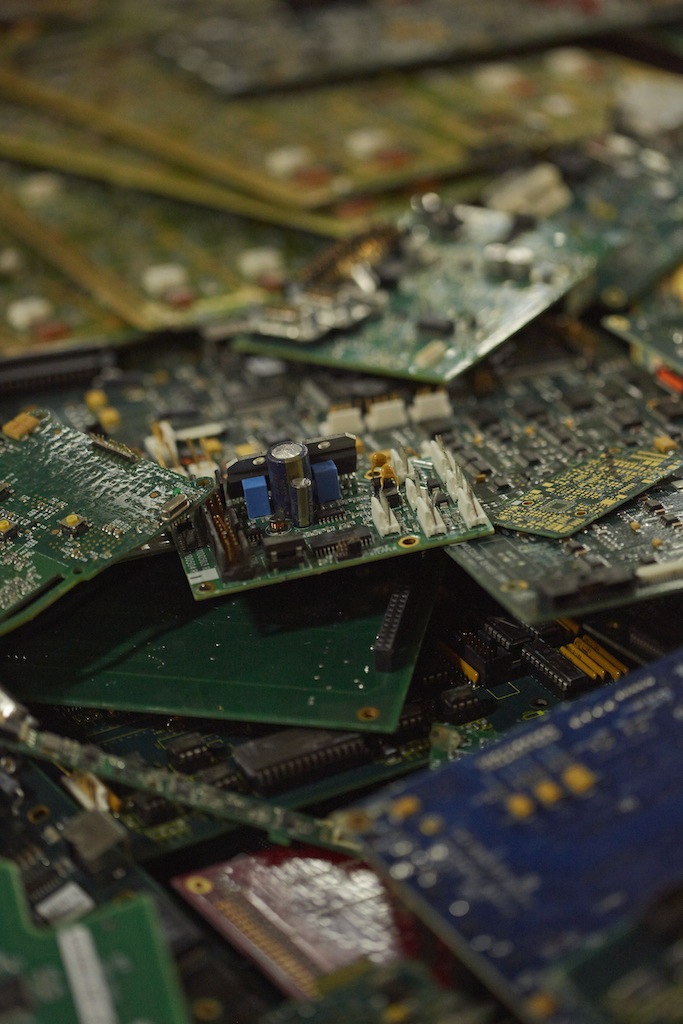 Data Destruction
Our data destruction services are customized to each client's needs following all legal requirements such as HIPAA, GLB, SOX, and FERPA. We provide Certificates of Destruction, Serialization, and NIST standard-level data destruction during our secure handling and storage of your data.
All data-containing devices are processed according to the requirements of the R2:2013 standard and as directed by our client's needs. An accredited third party ensures we are meeting our obligations through annual audits and re-certification of our facility.
During the data destruction process, hard drives and other data-containing devices are stored in a secured area until they are destroyed. The hard drives are shredded into very small and mangled pieces, making it impossible to retrieve data.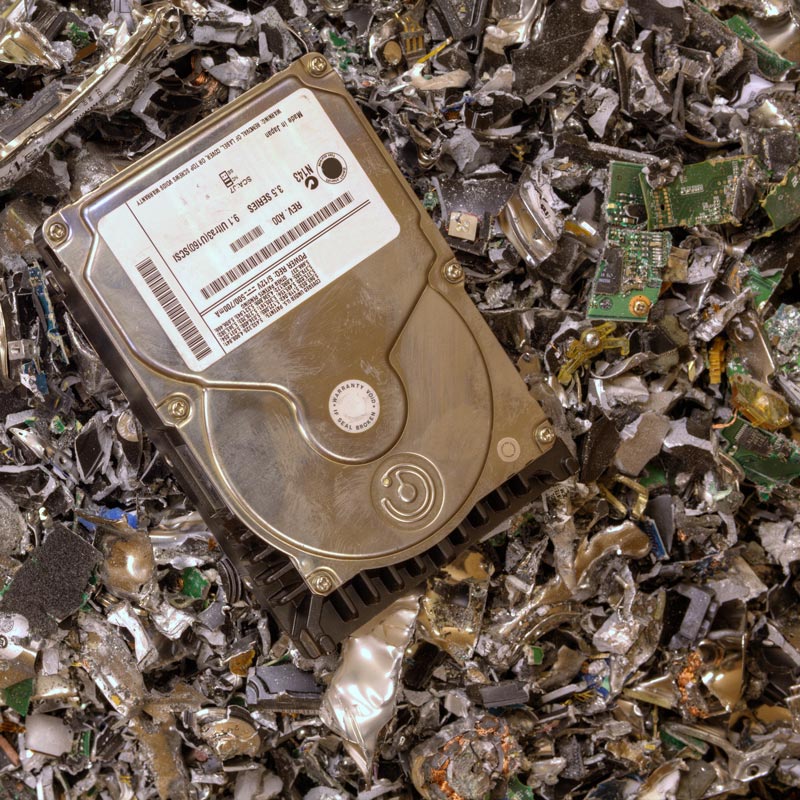 White Glove Logistics & Removal
We offer premium removal services to fit specific equipment removal needs for any corporation or government organization. R2 Disassembly will coordinate all decommissioning, packing, moving, and shipping of your data center, or other obsolete IT Assets.
To meet the fast-paced demands of corporate business, we provide custom quotes for your end-of-life electronics removal within 48 hours of receipt. Whether you are undergoing a complete office/data center clean-out or just updating to new technologies, our removal services will provide a seamless move and mitigate your environmental risk.
Equipment Remarketing
Many companies have unused, obsolete and depreciated assets taking up space in their facilities. Our team of remarketing experts would love to discuss the surplus equipment you have, and make you an offer. Equipment remarketing is the highest form of recycling and allows a company to recoup a percentage of revenue back from depreciated assets which otherwise are no longer providing a service.
Circuit Board Processing
We offer aggressive pricing reflecting current gold and silver commodity prices for all circuit board purchases. Our simple no-fuss purchase process makes it easy to sell circuit boards, where we accept full and partial truckloads, and will coordinate the shipping for our clients as well.
Along with our streamlined cleaning and board preparation process, our long-standing relationships with established smelters allow us to recoup higher returns for our customers.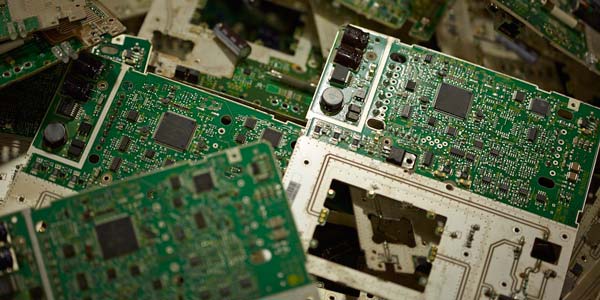 ITAR Recycling Services
Using our ITAR Recycling Services and operations, we will provide proper and secure ITAR recycling on your behalf. We do this by analyzing, categorizing and complete processing of your United States Munitions List (USML) assets according to the ITAR regulations.
We maintain the highest standards for security and perform ITAR Recycling for the Department of Homeland Security, Drug Enforcement Agency, Department of Defense or any other government agency or company that has proprietary equipment that requires secure physical destruction.
Our complete ITAR Recycling Service is comprised of trained personnel with security reviews, chain-of-custody logistics, operational controls, and experienced data destruction professionals.