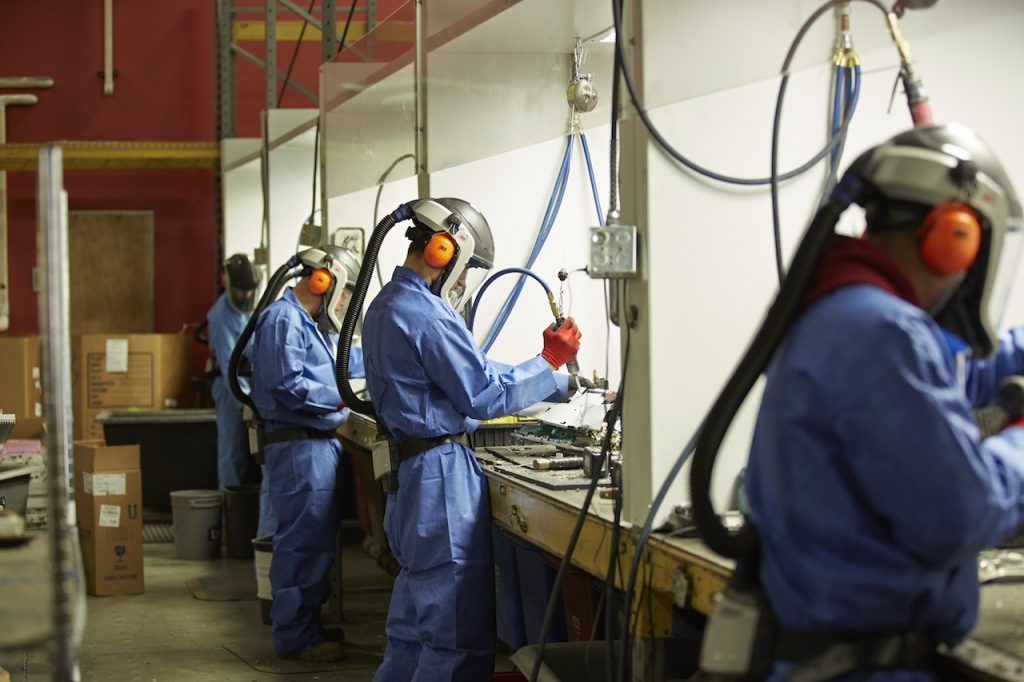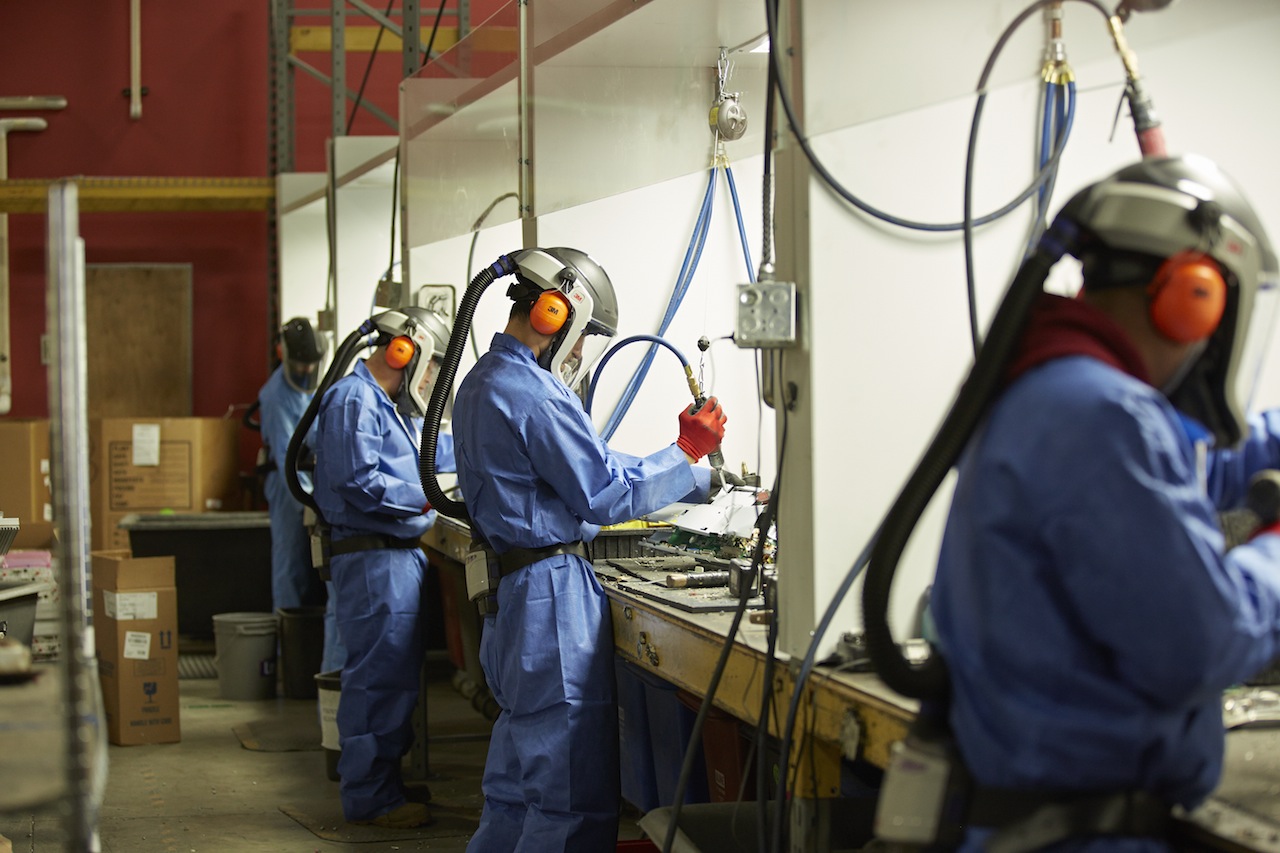 About
Safety, security, customer service
R2 Disassembly is an electronics recycler leading the industry with our focus on safety and security while also providing superior customer service. Our advanced technology allows us to track, sort & harvest all reusable and recoverable resources allowing us to extract the maximum value possible for our customers.
Decades of experience in the industry allows us to provide the best-in-class services to our clients while limiting liability as we operate according to standards that meet or exceed all local & national requirements — and we have helped numerous businesses of all sizes across the Front Range area from our facility in Westminster, Colorado.

Our efficient, customizable logistics services, in-house de-manufacturing & processing methods, and specialized knowledge of the constantly evolving industry helps us maintain our status as an industry leader.
our services

Our Facility
In 2013, we began the development of our 25,000 square-foot, world-class, state-of-the-art IT Asset recovery facility — located in the heart of the I-25 corridor north of Denver, Colorado. With our innovative approach to recovering the highest values of your decommissioned IT Assets, and long-standing global partnerships, our successful past lends toward a better IT Asset Disposition solution for you.

From reuse equipment sales, network decommissioning, data destruction and sanitization services and the development of trade-in programs for manufacturers — we are committed to running the most efficient operation possible.

Our custom-built workstations with air scrubbers & specialized pneumatic tools that enable us to process over 85,000 lbs. of material each day. We are Certified to R2:2013, ISO 14001, ISO 9001 and ISO 45001 and take great care in protecting the health of our employees and the environment.